The Balkans is a region that is largely unexplored by the masses. Tucked in a peninsula in Southeastern Europe, the Balkans is geographically closer to my home country, Singapore, as compared to the well-known European destinations like Paris, London or Barcelona.
The Balkans are generally agreed to comprise these ten countries: Albania, Bosnia and Herzegovina, Bulgaria, Croatia, Kosovo, the Republic of Macedonia, Montenegro, Romania, Serbia and Slovenia. It has seen a long history filled with unity and division, peace and conflict, and glory and shame. In recent times, the Balkans is safe for curious travellers who'd like to taste its history, culture, landscapes and of course, food.
Personally, I spent a few months in this region just last year. I managed to glimpse all but two countries in the Balkans, zooming through most of them in a crash-course while lingering in some of my favourites – which you'll find out later.
Islam in the Balkans
Religions practised in the Balkans include Roman Catholicism, Judaism, Protestantism and Eastern Orthodox faiths. It was following the Ottoman conquest of the Balkan states in the mid-fourteenth century and its rule up until the early twentieth century in certain territories that Islam gained a foothold in the region.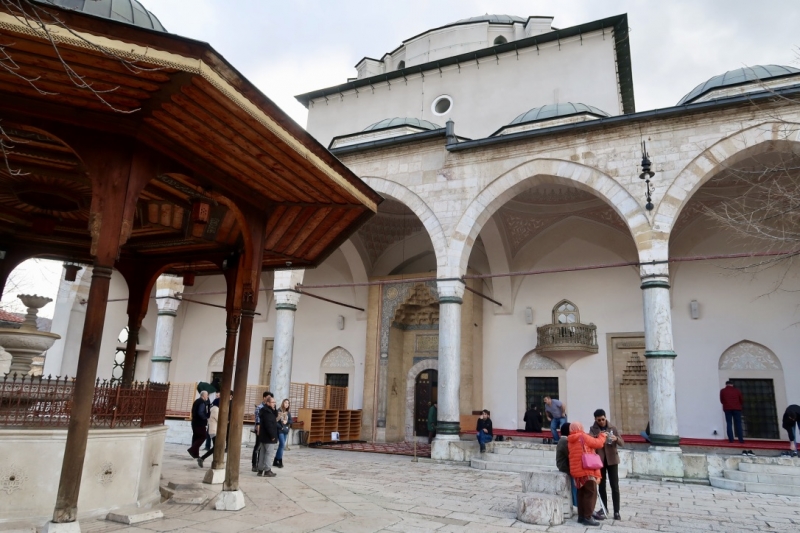 While the Ottoman empire is long gone, its remnants are still tangible in the form of architectural gems and cultural influences. The rise of post-war communism and the subsequent modernisation has led to a fall in the number of religious believers in the region as a whole but still, some countries in the Balkans are characterised by a large Muslim population, which naturally translates to the abundance of Halal food.
It is this ease of finding Halal food that I would use to determine the "Muslim-friendliness" of a country. In this article, I'd like to introduce three Muslim-friendly countries in the Balkans and share exactly where to go and what to eat there.
Bosnia & Herzegovina
The fact that I hopped in and out of Bosnia & Herzegovina (also known as Bosnia) three times in one year is a testament to how much I enjoyed the country. I can't really put my finger to it but Bosnia has this welcoming aura that made me feel at home. It's a great destination to spend days reliving history in museums, visit beautiful locations with accessible nature, or chill out in a cafe with a book in your hands.
Where to go
The capital, Sarajevo, is certainly worth a few days or longer. If you are familiar with the Siege of Sarajevo, a devastating armed conflict that killed more than 10,000 people between 1992 to 1996, you'd be surprised by what Sarajevo looks like now.
The Ferhadija Pedestrian Street that runs through the downtown area is bursting with life day and night. It connects two very distinct parts of the Old Town, the Austro-Hungarian side and the Ottoman side. You could spend heart-rendering hours in the Srebrenica Gallery, the War Childhood Museum, or the Museum Of Crimes Against Humanity And Genocide, then retreat into a coffee house for a soothing cup of Turkish coffee.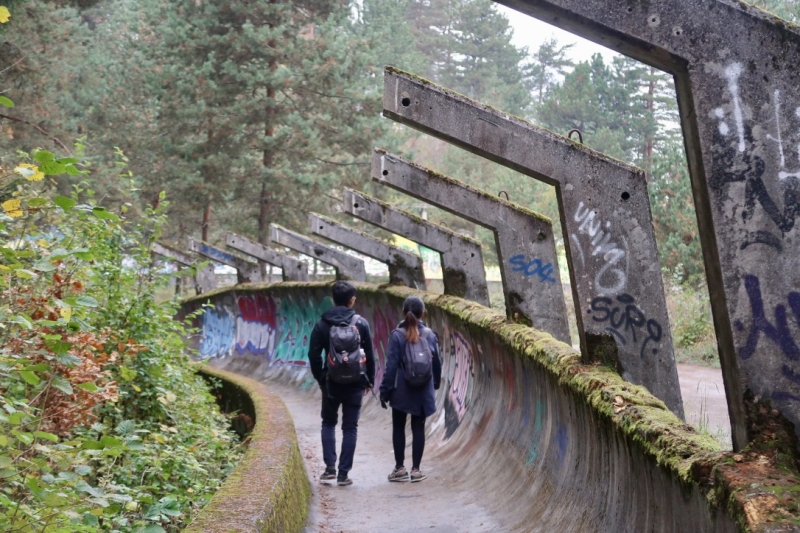 A fantastic viewpoint for sunset is the Yellow Fortress, only fifteen minutes uphill from the Sebilj, an Ottoman-style fountain that is usually surrounded by a flock of ever-hungry pigeons. If you have enough time in Sarajevo, make a day trip up Mount Trebevic by cable car or by foot, then walk down via the fascinating abandoned Bobsleigh and Luge Track.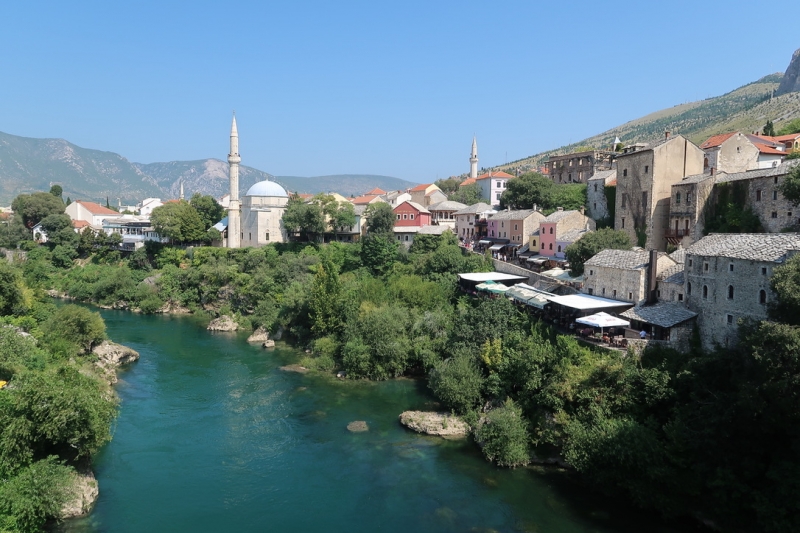 Outside of Sarajevo, Mostar is the obvious number one destination. Stari Most, which literally translates to "Old Bridge", rises majestically above the Neretva River. Its beauty has landed it in the countless postcards you'll find along the Old Town of Mostar, which you'll eventually walk through as you make your way to the bridge.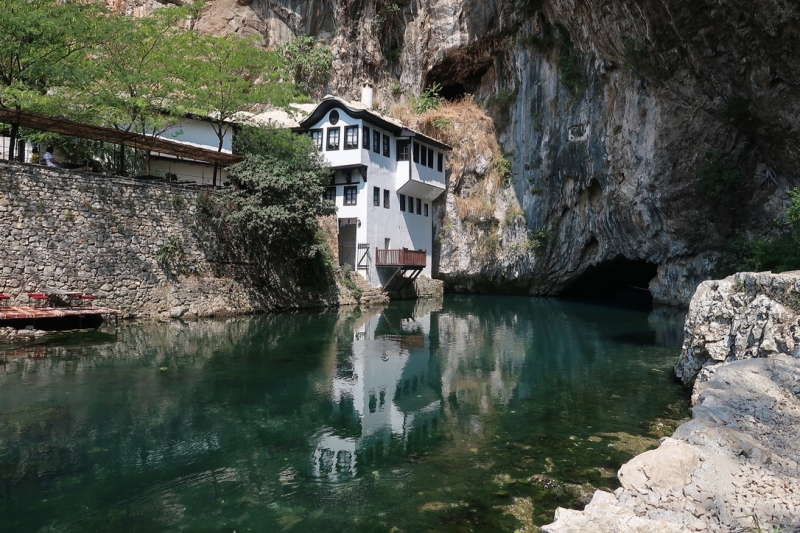 From Mostar, you could take a bus to Blagaj which is home to the Tekija, a Dervish monastery which sits in a breathtaking location at the source of the Buna River. Other great locations nearby are Kravice Waterfall, the old town of Pocitelj, and Medjugorje, a Catholic pilgrimage site.
To plan your trip to Bosnia, you can follow this specially-curated one-week itinerary.
What to eat
If you stick to places like Sarajevo and Mostar, you'll have no problem with your meals as Halal food is basically the default. However, if you explore areas in Bosnia that are largely populated by non-Muslims, such as Republika Srpska and the regions bordering Croatia, be careful as pork and non-Halal food may be served.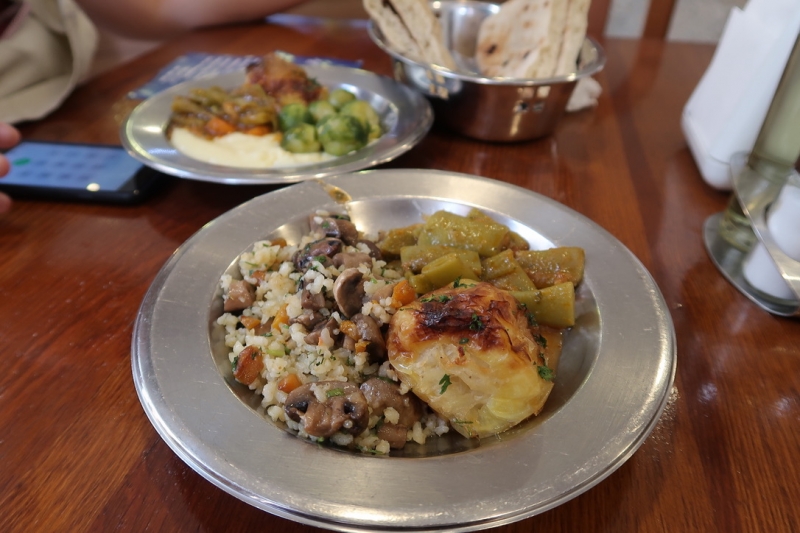 Some must-try foods in Bosnia include burek, which is a baked pastry filled with meat, spinach or potatoes, as well as cevapi, which is something like bite-sized grilled kebabs. I would also recommend dropping into a canteen-style eatery known as an ascinica where you can mix and match traditional Bosnian dishes.
Kosovo
Next up is Kosovo, a place that has been described as an undiscovered Muslim-friendly country. Indeed, even among the travellers that I met in the Balkans, few of them had Kosovo in their itinerary. I myself wanted to pass through Kosovo quickly, but a twist of fate led me to stay for two weeks. I have no regrets – Kosovo is certainly beautiful. It was also where I met a cool bunch of strangers-turned-friends.
Where to go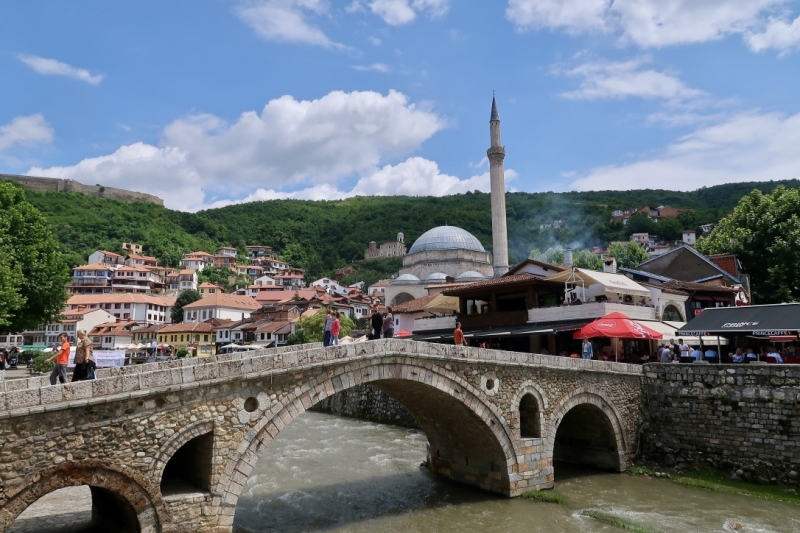 If you're looking for an aesthetically-pleasing base in Kosovo, forget the capital and come to Prizren. This charming Ottoman city feels more like a small town. It spills along the banks of the Prizren Bistrica river, on the foothills of the Sharr Mountains. Honestly, there really isn't much to do in Prizren other than popping by the Sinan Pasha Mosque, climbing up to the Prizren Fortress and wandering along the winding streets that branch off from Schadervan Square. However, it certainly is a nice place to unwind and take things slow.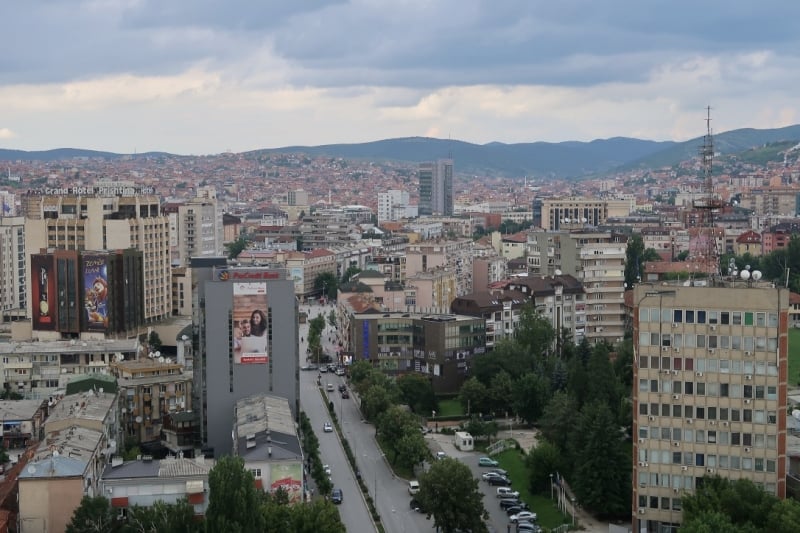 I didn't mean to brush off the capital of Kosovo, Prishtina, completely off your itinerary. As ugly as its facade may be, Prishtina is far from boring. It has a laid-back atmosphere, interesting street art, and a vibrant cafe scene which you can begin exploring at Soma Book Station. Don't forget to check out the statue of Bill Clinton, the Newborn Monument, and the really hideous – or rather, unique – National Library of Kosovo.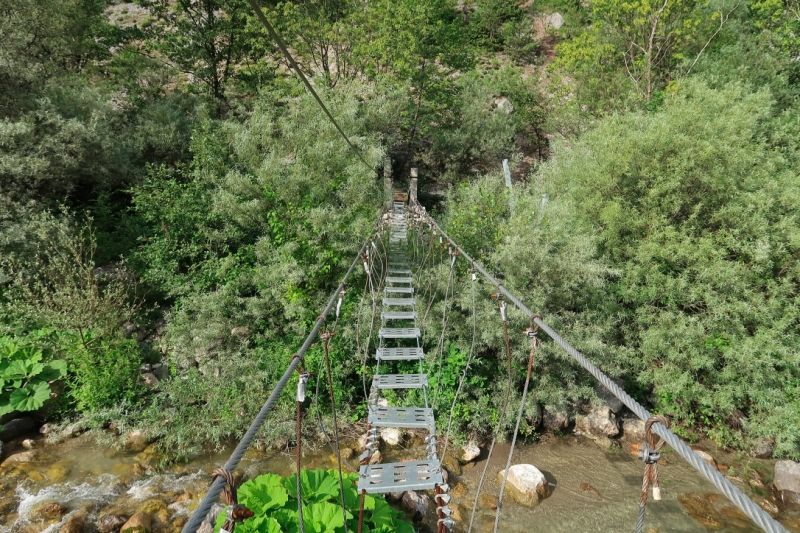 If you'd like to do some hiking, make a stop at Peja in the north-western part of Kosovo. For avid hikers, this is the gateway to the Accursed Mountains. There are also plenty of hiking trails and even a zip-line along the Rugova Valley which is easily accessible from town.
What to eat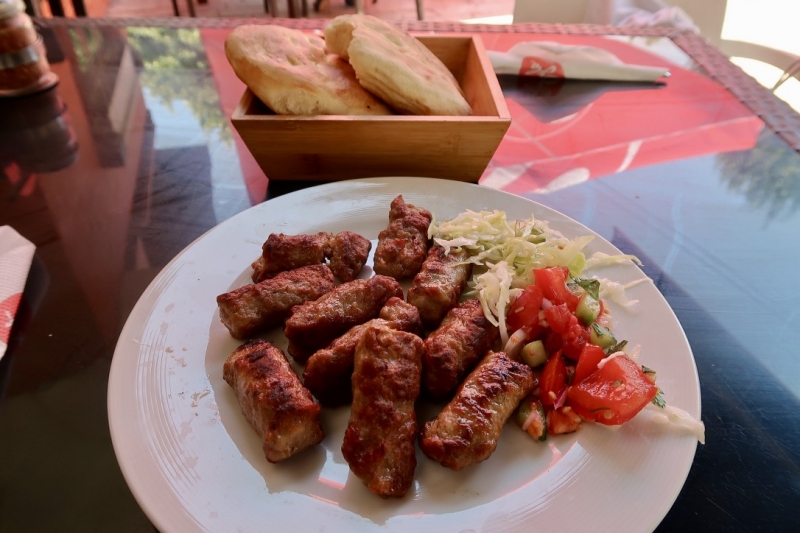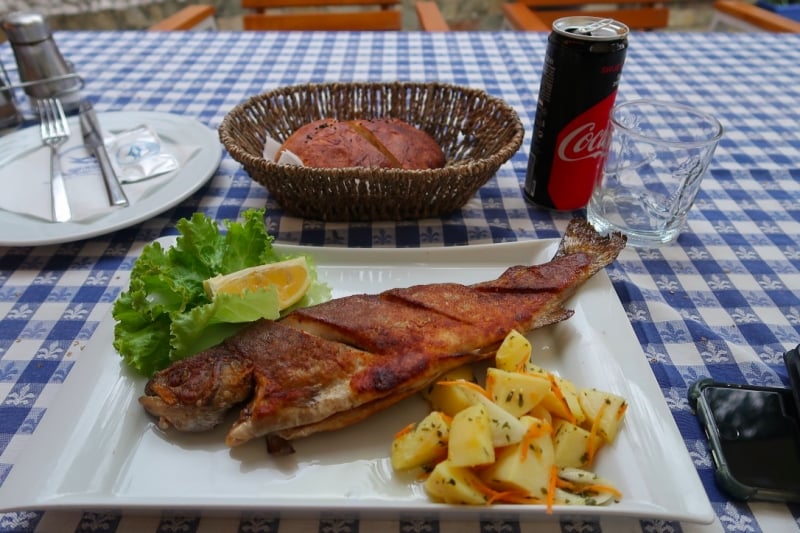 A whopping 96% of the Kosovo population has a Muslim family background, so Halal food is pretty much everywhere. I found plenty of pizza and pasta all around Kosovo, which you should try only after having traditional foods like fiija, a pie with a filling of cream between crepe-like layers, as well as an assortment of Kosovan meat dishes. You can also order up a delicious plate of trout in many restaurants.
Albania
Albania is one of the two countries in the Balkans that I did not visit, so I'm afraid that I cannot write from experience. I have, however, heard many wonderful things about Albania, particularly its incredible beaches, beautiful UNESCO towns and hospitable locals.
Where to go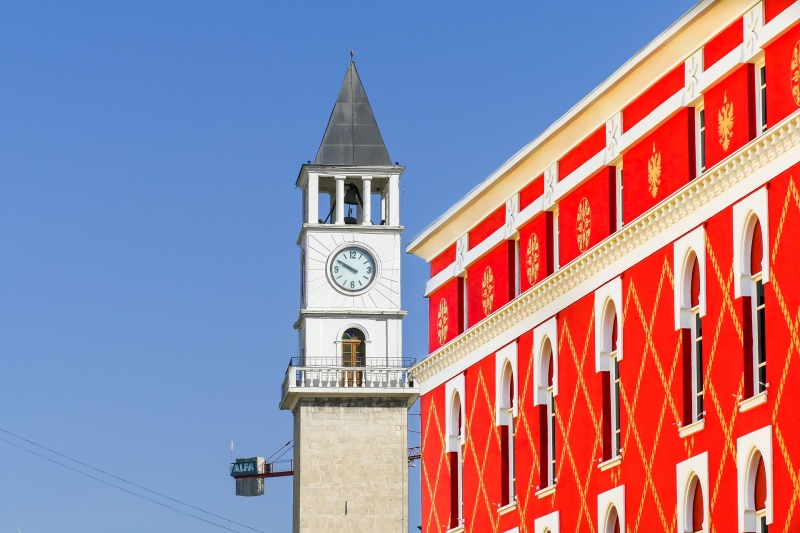 Start your tour of Tirana in Skanderbeg Square and dive into the country's history at the National Historic Museum. Then, pop by the little Hadji Et'hem Bey Mosque built in the 18th century and the Piramida, a concrete pyramid which sits in disrepair. To blend in with the locals, have a stroll in the Grand Park of Tirana or take a seat in one of the many cafes for excellent coffee and pastries. Albania also has hundreds of thousands of bunkers which were built during the rule of Enver Hoxha, some of which tourists can visit.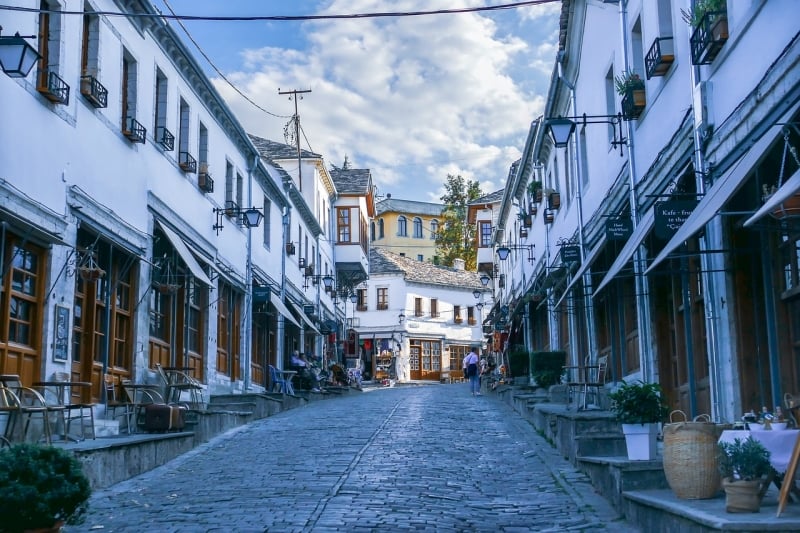 Out of the capital, you can spend days in intriguing cities like Durres. Particularly scenic is the historical centre of Gjirokastra and Berat, both of which are UNESCO World Heritage Sites and decked in Ottoman-style architecture. The Albanian Riviera, a stretch of pristine coastline dotted with many villages, is also a wonderful choice. You can think of a beach holiday in Albania as similar to that of somewhere in Croatia or Greece – but at a fraction of the price.
Halal food
Islam is the dominant religion in Albania, representing more than half of the population. However, Muslim travellers should be careful to check whether or not the food establishments are Halal as a lot of Albanians consume pork. With a bit of effort, you will be able to tuck into the two versions of Fergesë, one with pepper and the other one with lamb or Tavë Kosi, which is something like a quiche with lamb, egg, and yoghurt. Desserts like baklava and the milky trilece are excellent to finish off the meal.
Enjoy the Balkans!
While you are in the Balkans, why not take the opportunity to visit the other countries in the region? Even though they are not as Muslim-friendly as the three listed above, they surely have plenty of attractions that will fit your interests.
Source: halalzilla